Get a higher-quality large-format printing job done at a competitive and affordable price and attract your target customer base's attention.
Printing Coroplast signs is an extremely popular process because of its high versatility. Used as much indoors as outdoors to display all kinds of advertising, Coroplast signs are precious tools to make your company's name and services known to customers. Frequently used as signatures on recently completed projects of all kinds, many entrepreneurs manage to reach new clients thanks to Coroplast signs designed and printed by Ardezin. Our large-format printing equipment allows us to print signs in any colour, without restriction. We can even include pictures. Put your company's image out there and reach new clients thanks to our impressive and affordable Coroplast signs.
GET A QUOTE
WHY ORDER YOUR COROPLAST SIGNS FROM US?
Our team of graphic designers specializes in large-format projects that are resistant to Quebec's difficult weather. Coroplast printing is a good way of communicating a message using our printers' capacities for producing bright and durable colours. By choosing Coroplast, you are choosing a light, resistant and attractive solution for your temporary or high-volume signing projects. Whether you need a single customized Coroplast sign or a commercial-type large-format printing lot, we put the necessary resources at your disposal to achieve a result that will stand out from the competition.
>No minimal quantity
>Reduced rates on large volumes
>Several quality levels available
>"RUSH" service available
>Several formats available
>Attractive and impactful visuals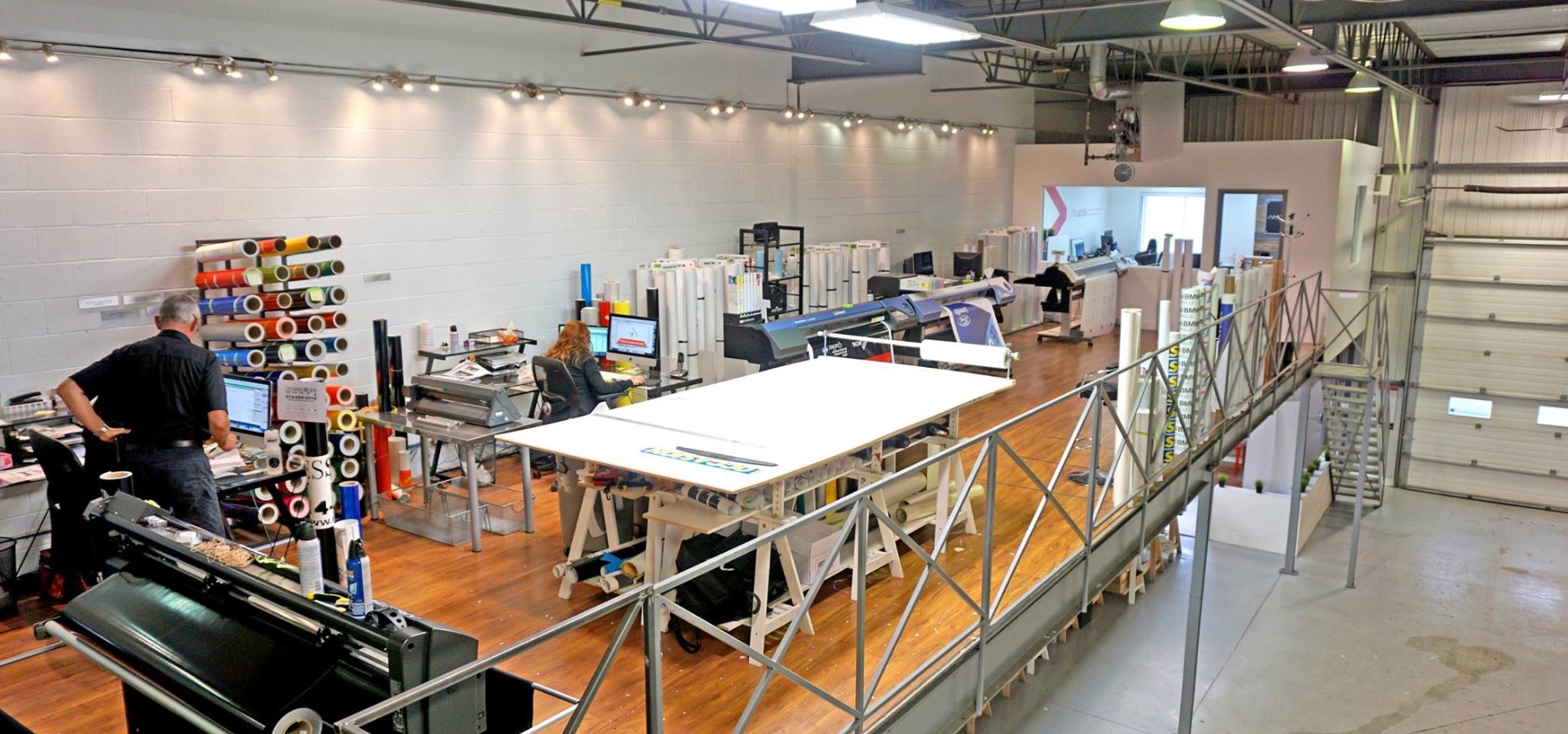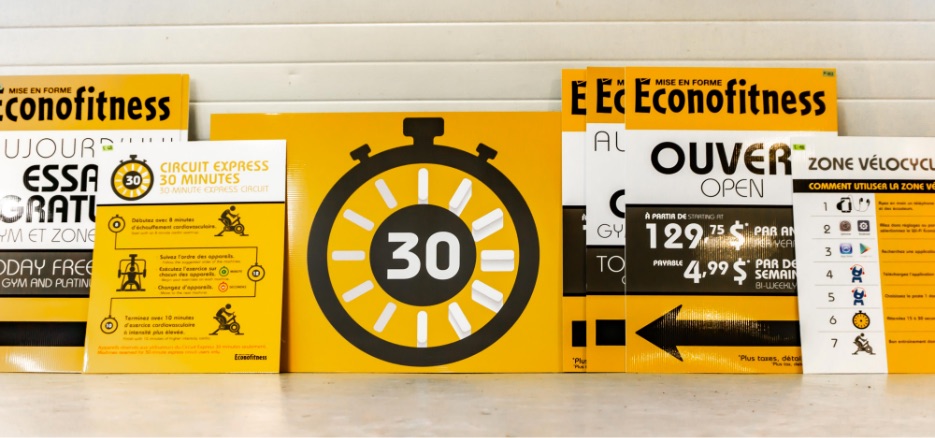 THE BENEFITS OF COROPLAST
Coroplast has several interesting advantages as compared to using other materials. This material is made from corrugated plastic. It offers a quality-to-price ratio that is very favourable to both small and very large quantity printing projects. Coroplast is suitable outdoors as well as indoors, and is durable.
>Choix Affordable choice
>Rigid, but flexible
>Very light
GET A QUOTE
WE ADAPT TO MEET YOUR NEEDS
Don't hesitate to send us your ideas, since we offer a variety of options designed to meet the needs of a large range of clients. Unlike several of our competitors, we do not require a minimal quantity for an order to be placed. Ardezin also offers various Coroplast formats, as well as a preferential price when the client requires a large quantity of the same product.
FAST PRINTING SERVICE
A fast Coroplast sign printing service is offered at all times in order to allow you to reach your objectives while circumventing unforeseen problems. Our team will be glad to advise you regarding the options to favour in order to make your brand or products shine at all times.
NEED A QUOTE FOR A COROPLAST PRINTING PROJECT ?
GET A QUOTE
NEED NEW BUSINESS CARDS? WE HAVE THE RIGHT TEAM TO GET THE JOB DONE!
LEARN MORE