CUSTOM CONCEPTION, CUTTING AND PRINTING OF VARIOUS VINYLS, STICKERS AND ADHESIVE DECALS. LET OUR IMAGINATION LIVE UP TO YOUR ADVERTISING GOALS.
Printing stickers, labels and adhesive decals for the commercial and manufacturing sectors is one of our specialties. Our three high-resolution printers and three sets of working hours allow us to answer your most pressing needs, even during the busiest times. Send all your sticker, label and decal projects our way. In many cases, we can save you 10% or more on the price you would pay elsewhere, and we offer better production turnaround. Contact us today at 450-951-3981 for a quote.
GET A QUOTE
TYPES OF STICKERS
>Colour vinyl cut-outs
>Sticker cut-outs
>Printed stickers
>Printed stickers with special cut
>Static stickers
>Reflective stickers
>Transparent stickers
>Chrome stickers
>Brushed aluminium-imitation stickers
>Magnetic decals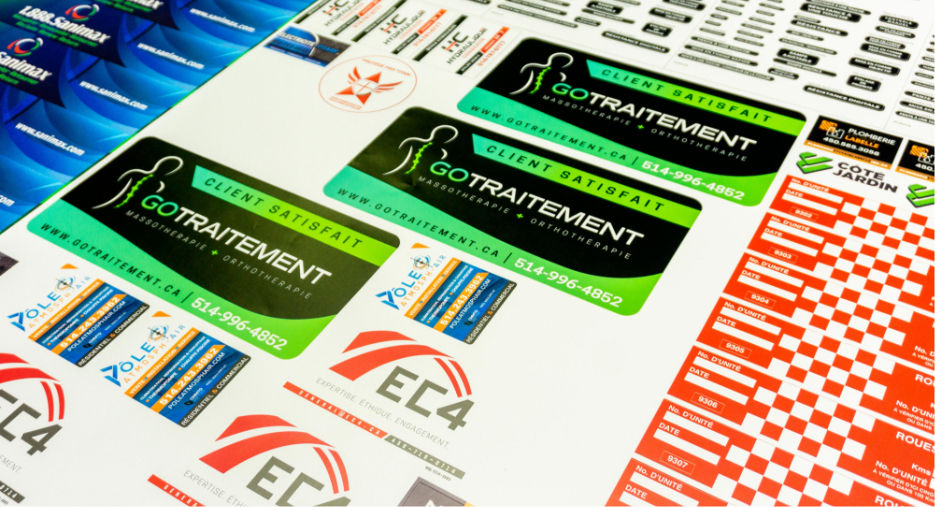 AVAILABLE OPTIONS
>Special prices for repeated orders and certain volume
>Custom conception
>Fast and flexible service
>Special cut available
>Stickers by unit (individual)
>Stickers by sheet (several together)
>Stickers by roll (several together)
FOR ALL SECTORS
>Promotional stickers
>Regulatory stickers
>Security stickers
>Instructional stickers
>Descriptive stickers
>Signage stickers
FOR ALL YOUR NEEDS
>Indoor or outdoor use
>Small or large format
>Small or large quantity
>Short or long term
GET A QUOTE
EXAMPLES OF APPLICATIONS
Printed vinyl
Printed and cut-out stickers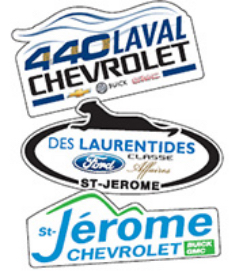 Printed vinyl
Printed and cut-out stickers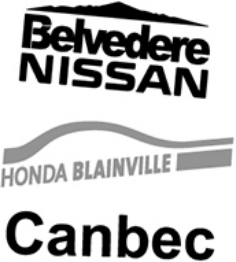 Cut-out vinyl
Cut-out colour vinyl of your choice
DID YOU KNOW WE HAVE SEVERAL DIFFERENT SIGNAGE OPTIONS?
LEARN MORE