The Greek roots of the words Art and Design are reflected in the name of our company. Whatever the media you choose to make your company known (logo, vehicle lettering, large-format display, business cards, prints or website), the success of your strategy will depend on the quality of the design. Ardezin stands out from the rest thanks to its fast service, competitive prices and versatile capacities. Discover for yourself why our company has enjoyed a growth of 15 to 30% per year over the last 5 years!
OUR SPECIALTIES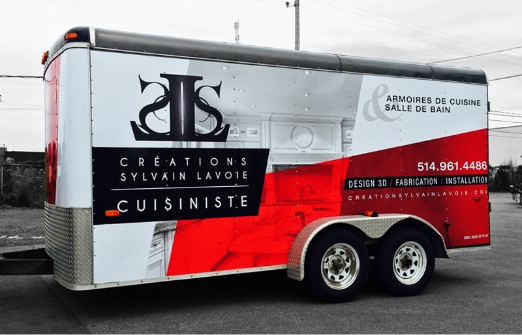 VEHICLE WRAP AND LETTERING SECTION
We can add lettering to any type of vehicle: trucks, cars and trailers. We also offer a vehicle fleet lettering service for companies. Every step of the process is completed internally, guaranteeing both high quality and a competitive price.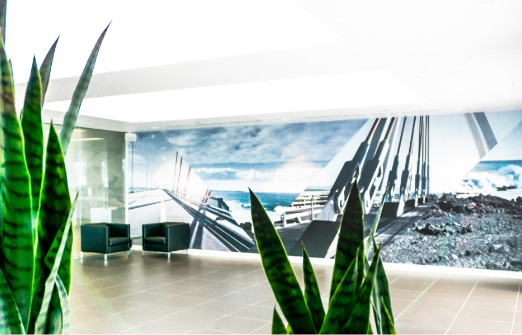 LARGE-FORMAT PRINTING SECTION
This option constitutes an excellent way of simultaneously decorating and integrating an advertising message within an indoor or outdoor commercial space. Choose between various options, including mural stickers, printed posters and banners, amongst others.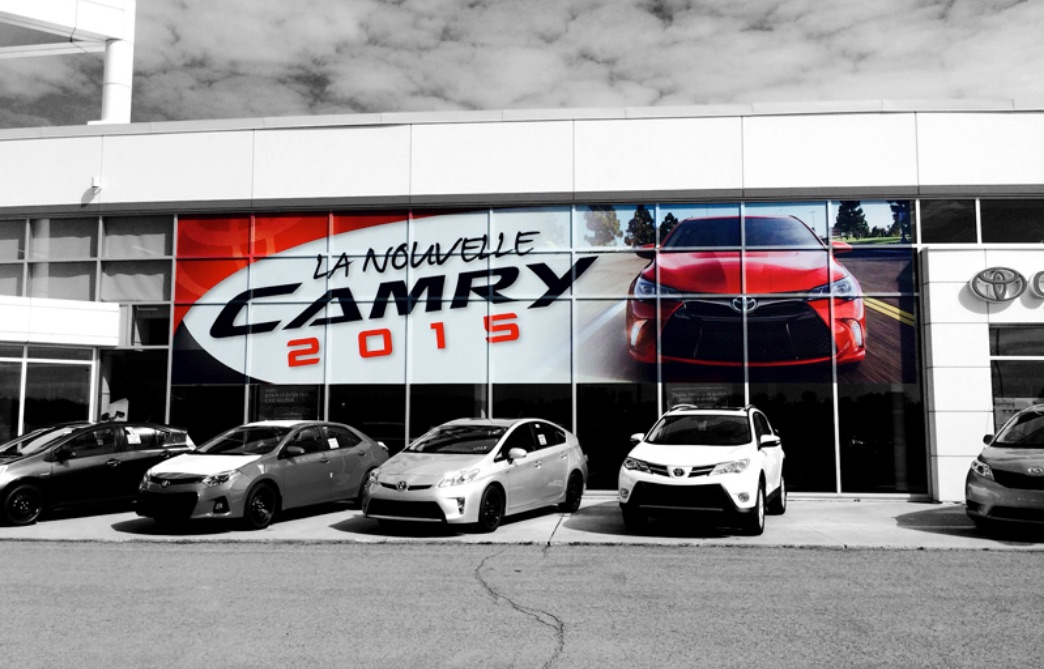 PROMOTIONAL WINDOW DISPLAY SECTION
Window display lettering is the way to go if you're looking to increase your visibility as well as your notoriety. Window displays, whether opaque or perforated, offer the same impact as a large-scale sign at a fraction of the price. Extremely effective on all levels!
OUR SPECIALTIES
>Give-and-take relationships are the ones that last.
>Help out and assist our loyal customers.
>Honour warranties and provide customer service.
>Respect client deadlines.
>Remain available and accessible to our clients.
>Reinvest for an ever-improving client experience.
AREAS COVERED
>Montreal
>Laval
>North Shore
>Laurentides
>Lanaudiere
>South Shore
DELIVERY
>Quebec
>Ontario
>United States
ARDEZIN'S TEAM
Catherine Lessard Giroux
Computer graphic design
Roberto Biagioni
Installation
Pascal Mannarini
Director of operations
Maxime Godbout
Computer graphic design
Marshall Denis
Installation
Thierry Gonzalez
Director of operations
Sarah Dupuis
Project management
Julie Thibault
Computer graphic design
Mourad Bouzid
Computer graphic design
NEED NEW BUSINESS CARDS? WE HAVE THE RIGHT TEAM TO GET THE JOB DONE!
LEARN MORE